Homes for Sale in Elk Grove, CA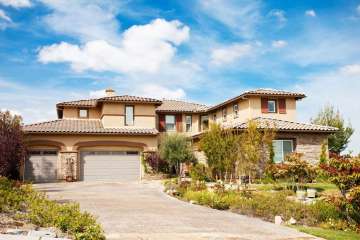 About 15 miles south of California's capital city of Sacramento, you will find a thriving community in the heart of beautiful Sacramento County: Elk Grove. It's a small city with a small-town charm that offers its residents big-city amenities and a unique identity all its own.
Elk Grove conveniently offers residents easy access to two of the region's major freeways and a direct route to Sacramento. But don't go just yet—Elk Grove offers outstanding public parks, award winning school district, and beautiful historic homes, not to mention prosperous historic and business districts within its own city limits.
High-Achieving Schools
With nearly 62,000 students, the city of Elk Grove is currently home to the largest school district in Northern California. The Elk Grove Unified School District boasts a wide array of educational programs for children from preschool all the way through twelfth grade. The school district has been honored on numerous occasions at the national, state and local level for its exceptional education and many academic achievements.
Outdoor Recreation
With more than 90 parks, the city of Elk Grove is a haven for outdoor-loving families. The city boasts over 700 acres of open and recreational space and amenities.
The vast land dedication to community recreation allows residents of Elk Grove a variety of recreational opportunities. Popular recreational activities include, swimming and participation in team sports. Elk Grove offers multiple facilities, including picnic areas, multi-use sports fields, a skate park, a swim center and golf.
Elk Grove also has many outdoor recreational areas such as the Cosumnes River Preserve, the Laguna Creek Parkway and the Stone Lakes Refuge. These natural spaces bordering Elk Grove provide residents with access to beautiful wetlands, gorgeous open space, areas for fishing and bird watching, and trails for walking and riding.
A City On the Grow
In recent years, Elk Grove has experienced a tremendous wave of unprecedented growth, now topping 160,000 residents—making Elk Grove the second-largest city in Sacramento County today. Residents of the growing city are attracted to the strong community spirit and fantastic quality of life. The community offers a diverse array of shops, restaurants, and cultural experiences.
This family-friendly city boasts a variety of property types. Home buyers in the city of Elk Grove will find a range of homes, including smaller single-family homes, expansive ranch estates, condominiums, and more, all providing access to an unparalleled quality of life for Elk Grove's residents.
Explore our current Elk Grove real estate listings, or give us a call directly at (916) 698-4646!
Homes For Sale in Elk Grove, CA

Sorry we are experiencing system issues. Please try again.